End of tenancy cleaning is a service, cut out for people in South Tottenham with young ones, and with cats or dogs. The main objective is, of course, the protection of their health. If you perform the end of tenancy cleaning by yourself, you will most likely apply more aggressive cleaning products to achieve the desired results – especially in the kitchen, the bathroom and the toilet. It is likely that these cleaning products have among their ingredients certain strong chemicals which may be hazardous to the fragile health of your kids or pets. You can engage (and probably – pay) a person to watch over your little ones, which will give you the opportunity to occupy yourself with the cleaning, while not present. This will solve the potential problem but there is still the danger for your own health.
If you are willing to take the risk and clean in their presence, they will surely slow you down and make the entire process not entirely successful. This is why, the sensible solution in this case is our end of tenancy cleaning service. By choosing us you can be sure that the end of tenancy cleaning is in safe hands, while you make the most of your time with your kids and pets.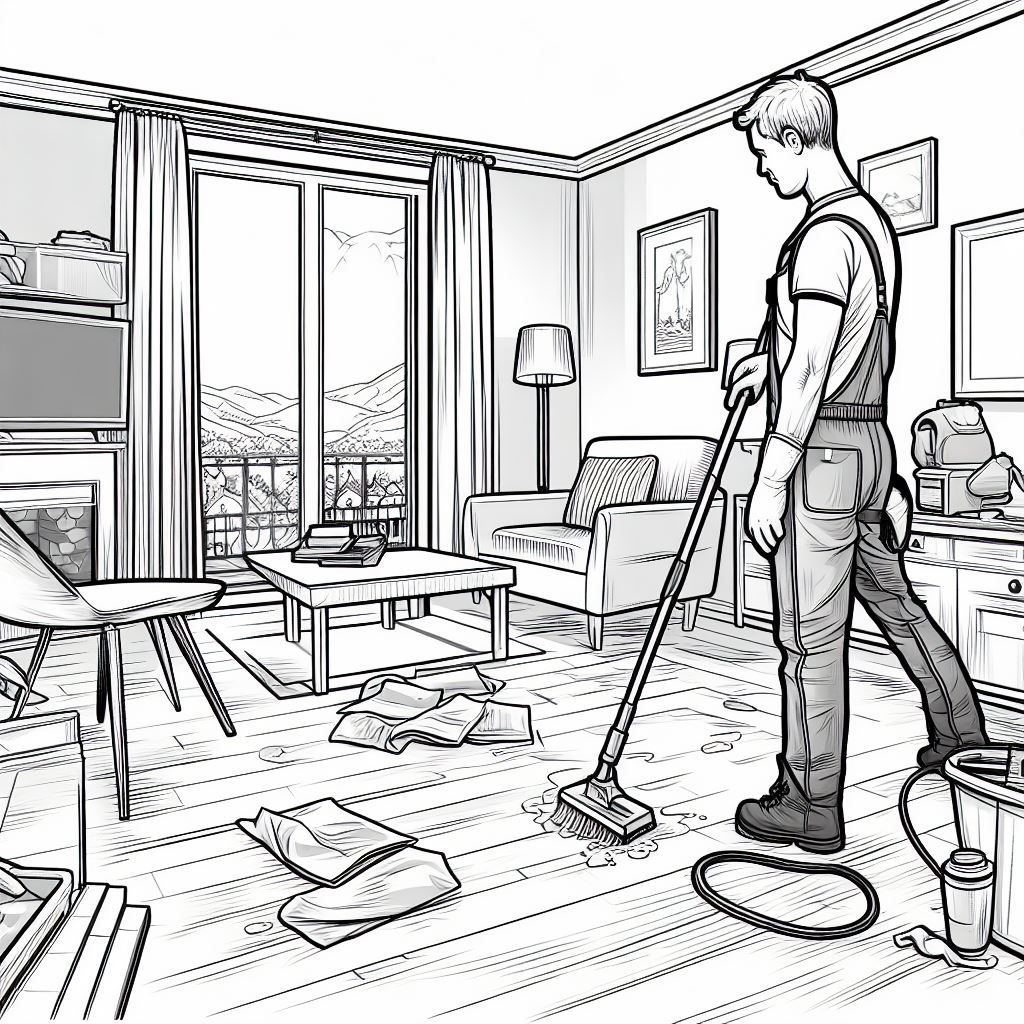 From £ 99
Our professional end of tenancy cleaning service comes with 48 hours guarantee*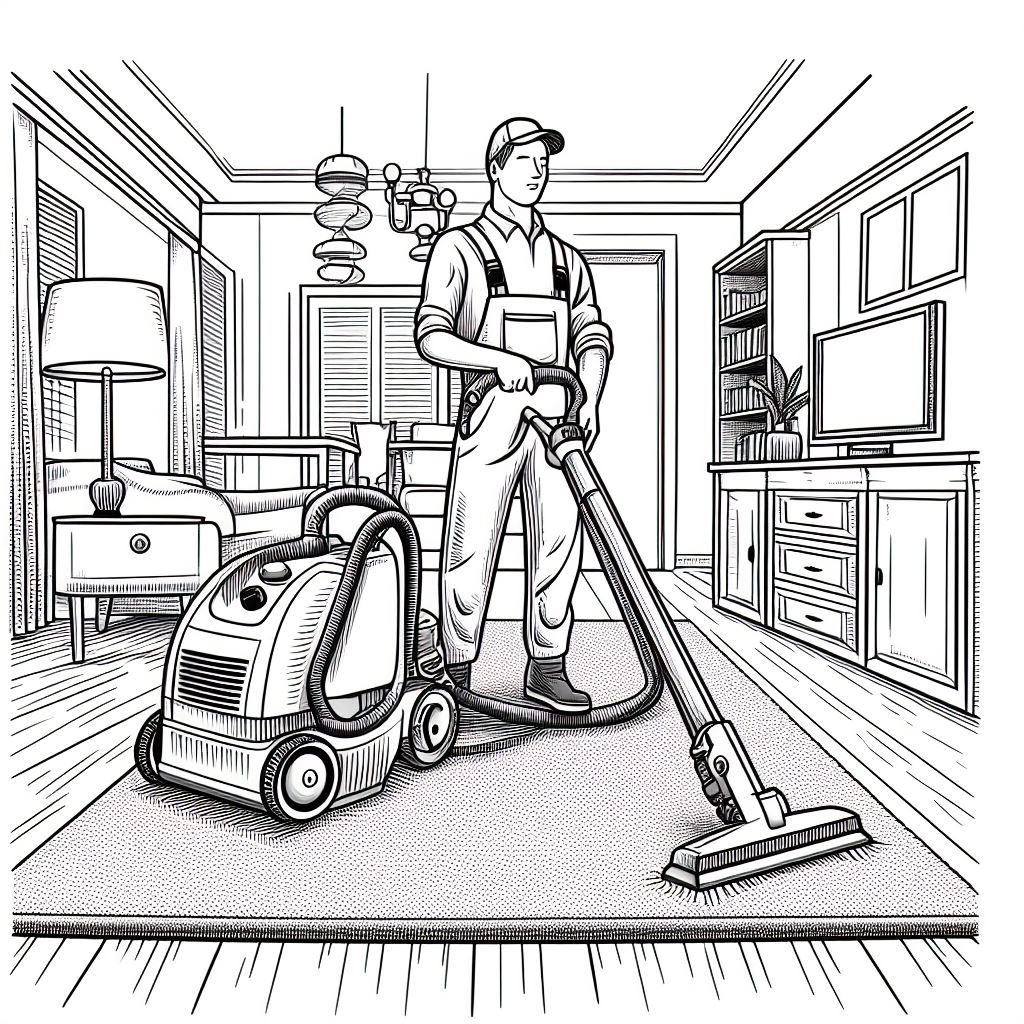 From £ 26
Our experienced carpet cleaners are vetted, fully insured and with extensive knowledge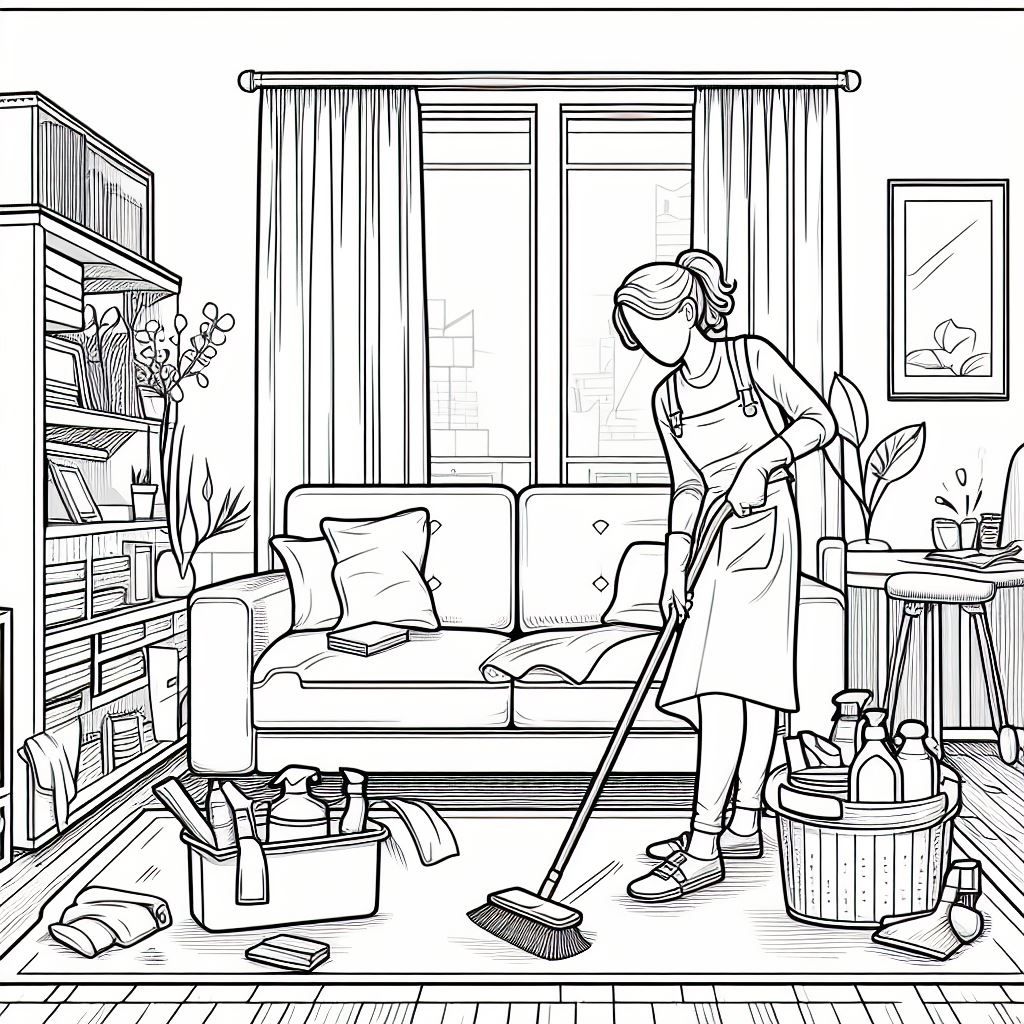 From £ 79
Our employees are provided with the most powerful equipment for professional cleaning
What cleaning activities does the end of tenancy cleaning service in South Tottenham consist of
at the office space (with all its work spaces, meeting spaces and support spaces)? The professional housekeepers of End Of Tenancy will wipe all interior windows, window-sills, doors, door-knobs, door-cases and sills. All spider nets will be wiped away from the walls and ceilings of all premises. All wall-mounted light switches, lampshades, fittings and fixtures, as well as all baseboards will be thoroughly wiped clean by our employees. The picture frames, coat stands, reception and conference tables, cupboards, storage units, pedestals, drawers, cabinets and filing cabinets, bookshelves, racks, the desks will be all taken care of. The same goes for the front panel of the indoor units of the A/Cs, office equipment, such as computers, scanners, photocopiers and fax machines, and so on. Every piece of office furniture,named by our customers, like boards and computer and conference chairs, reception counters and reception sofas, and so on, will be cleaned as well by the outstanding professional housekeepersof End Of Tenancy. Our cleaners also clean the waste baskets and all the floors.
The kitchen area and the office toilets are also covered by the end of the tenancy cleaning service. Naturally our employees will also clean extra items which you want to be included in the cleaning, in addition to the above in case that there are any. Your needs are always taken into account and our service is completely tailored to correspond to them.
Are you interested to find out what of the bathroom and toilet of your home is covered by our end of tenancy cleaning service in South Tottenham? Our cleaning teams will provide a thorough cleaning of the interior window, bathroom door, door-knobs, door-cases and door-sills, walls, ceiling and floor, mirror, fixtures and fittings, washbasin, faucets, soap dispenser, soap and toothbrush holders, racks, shelves and cabinets, heated towel rail, shower, as well as the bathtub. Also, the toilet bowl and the surrounding area will be thoroughly scrubbed and sanitised, and the toilet paper dispenser and toilet bin will be cleaned. The bathroom and everything in it will be impeccably clean and well rid of soap, mould, limescale and mineral deposits, when they are finished.
Naturally our professional cleaners will also clean other items which you would like to be a part of the service, in addition to the above if there are any. Your needs are always taken into account and our service is entirely tailored to them.
From £ 55
We have designed a flexible home and office removal service which will meet all your moving needs.
From £ 26
With many years of experience and various projects behind us, we could give you expert help.
From £ 55
Big or small, we can carry on any removal request of yours to the highest degree of satisfaction.
The move out and search for the next rental accommodation is a result of our modern, dynamic society, which demands from most of us to be on the move every now and then in our pursuits of professional or personal goals. The moving process requires undivided attention and can be a problematic and stressful experience. End Of Tenancy in South Tottenham has everything that is needed to spare you all cleaning predicaments through our
professional service that you can always count on
. We will dispatch to your establishment enough cleaners, all of whom know every aspect of their job and who will complete the service to
great results with no hassles and delays
. Our cleaning experts will visit your property in the shortest possible amount of time and in no time the end of tenancy cleaning of all premises will be completed.
What we present our customers with is the most thorough and high quality end of tenancy cleaning which also comes at a low cost. The cleaning service, provided by us is 100% insured and we guarantee that you and your landlord or letting agent will be absolutely satisfied with the condition of the property after the cleaning is completed.
Are you curious to learn what of the bedroom of your home is taken care of our end of tenancy cleaning service in South Tottenham?
Our employees will wipe the bedroom doors, door-handles, door-frames, the interior windows, window-sills and base mouldings, will remove the spider webs from the walls and ceilings, will clean the bed or beds along with the mattress, will dust and wipe all wardrobes no matter their type, style and other specifics, clothes-presses and nightstands, will dust the lampshades, bedside table and desk lamps, light switches, etc., etc. The floor will be thoroughly vacuumed including the areas which are particularly difficult to access such as the ones underneath the bed and the night tables, and the waste-paper baskets will be emptied and cleaned. Of course, our cleaning service is 100% tailored to your individual needs so in case that there are any extra items which you want to be included in the cleaning, we will clean them too.
From £ 15
Many years of experience, professional approach, flexible services and immaculate results.
From £ 89
Our company has a vast experience with end of tenancy office cleaning and its specifics are no secret.
From £ 76
We have a vast experience in contract cleaning and are always ready to provide you with a reliable service.
From £ 6
Our company provides safe, reliable and affordable services, such as sofa and upholstery cleaning.
From £ 23
Drapes and curtains need a special treatment, in order to be clean and to look their best.
From £ 18
Our windows cleaning service is flexible and fit to your needs. What is more, we offer the best prices!
From £ 59
Our experts are well familiar with every little peculiarity, secret or trick in the craft of oven cleaning.
From £ 22
With years and years of experience in cleaning mattresses, we know everything about them.
From £ 16
The advanced solutions which we use in our rug cleaning service never fail to provide the best results.
From £ 38
We know how to remove all allergens from your sofa, including dust mites, pollen, and all kinds of dirt.
From £ 76
Professional hard floor cleaning service from our specialists, available for various floor types.
From £ 89
Protect you from potential contamination by sanitizing homes, offices, or any other properties.
Even if you put a lot of effort to clean up unaided, there is a risk that your landlord would not be fully content with the final result – in which case you will spend more time and energy on this (while you have too much to do already), turn to professional cleaners (which means that all your time and effort will be wasted), or forget about getting back your security deposit. None of the described appeals to us and we are confident that you feel this way too.
You can always call us in the first place and book an end of tenancy cleaning service, instead of bring yourself to terms with the lesser of three evils. We can take care of everything for you, so why bring another inconvenience to yourself with any cleaning at all? Our company operates in South Tottenham and offers an end of tenancy cleaning service which will meet your every cleaning need. We have years and years of experience in this area and are aware of exactly what a landlord would insist upon when it comes to cleanliness. With skilled professional cleaners, your satisfaction (as well as your landlord's) is truly ensured.