The professional end of tenancy cleaning service of End Of Tenancy in Frog Island can save you a great amount of work, stress and exhaustion. Moreover, it will keep you confident that you will obtain the sum you have put in your security deposit back. Vacating a residence in a perfect order means that everything has to be well cleaned and there shouldn't be anything broken or damaged. Every landlord or letting agent expects exactly that in order to reimburse the tenants with the amount of money, which has been taken as a security deposit. You may as well forget about your security deposit if you are not able to achieve the expected results. Of course, no one wants to lose their money. Be that as it may, if you choose to clean by yourself, you will be faced with several serious issues. For example, you may find the time to cover some of the basics, such as throwing away the garbage, dusting and vacuuming the rooms that you have just vacated. But you may not be able to perform a thorough cleaning, since you will unfortunately be too exhausted by all the exhausting tasks and arrangements, in connection with the moving process.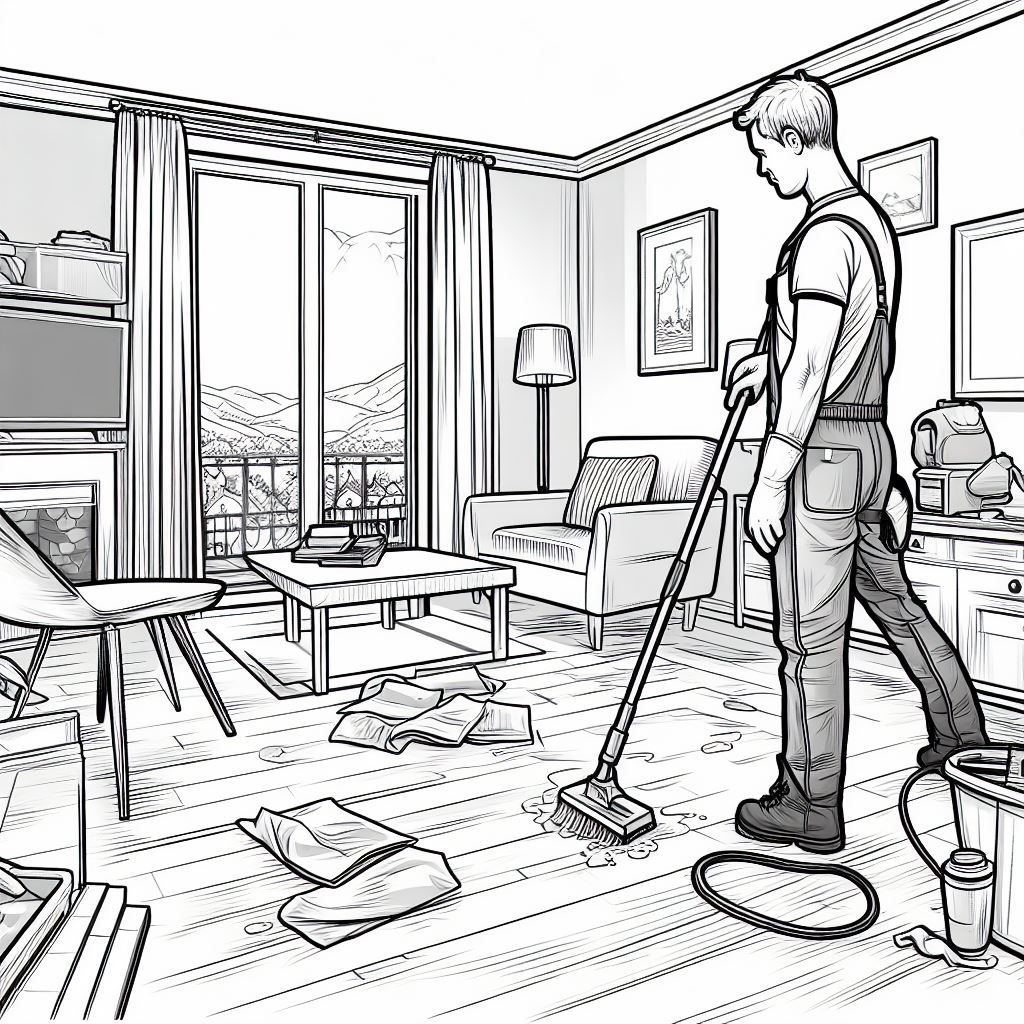 From £ 99
Our professional end of tenancy cleaning service comes with 48 hours guarantee*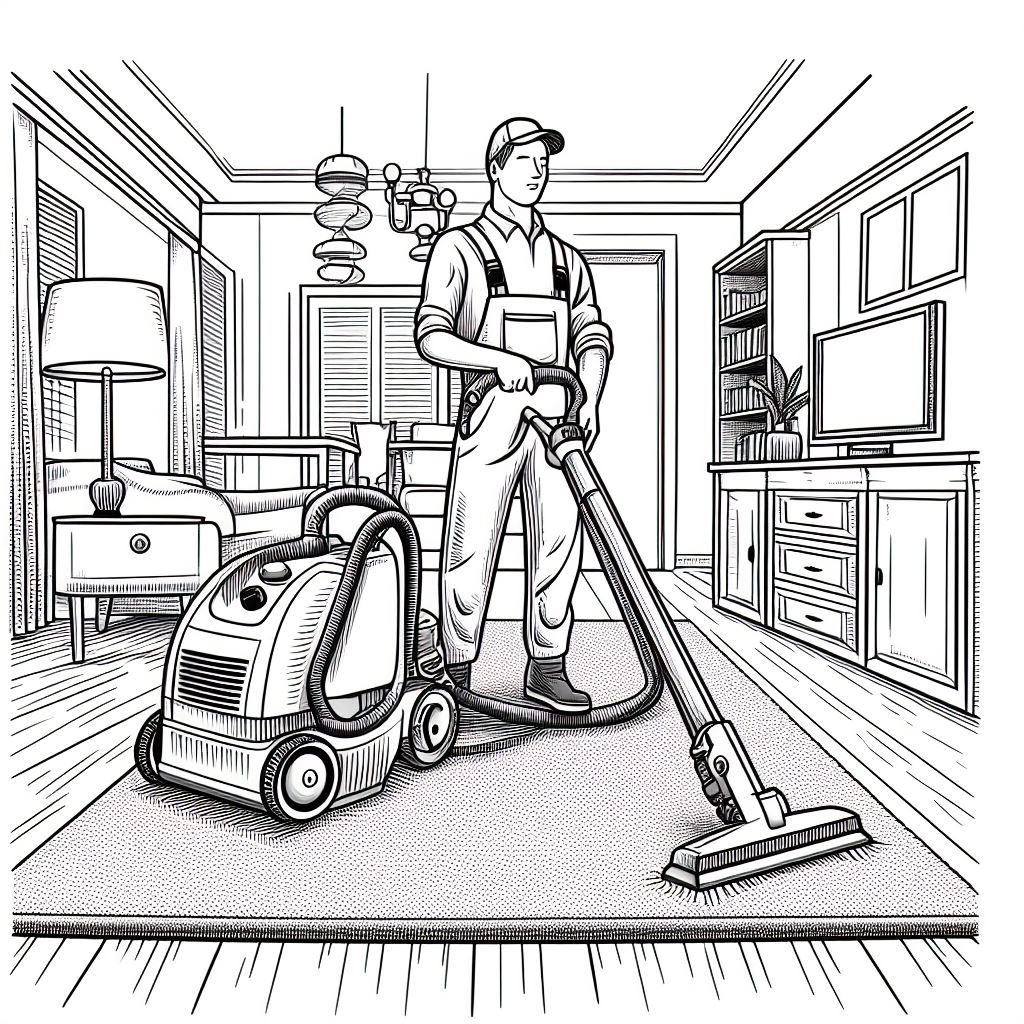 From £ 26
Our experienced carpet cleaners are vetted, fully insured and with extensive knowledge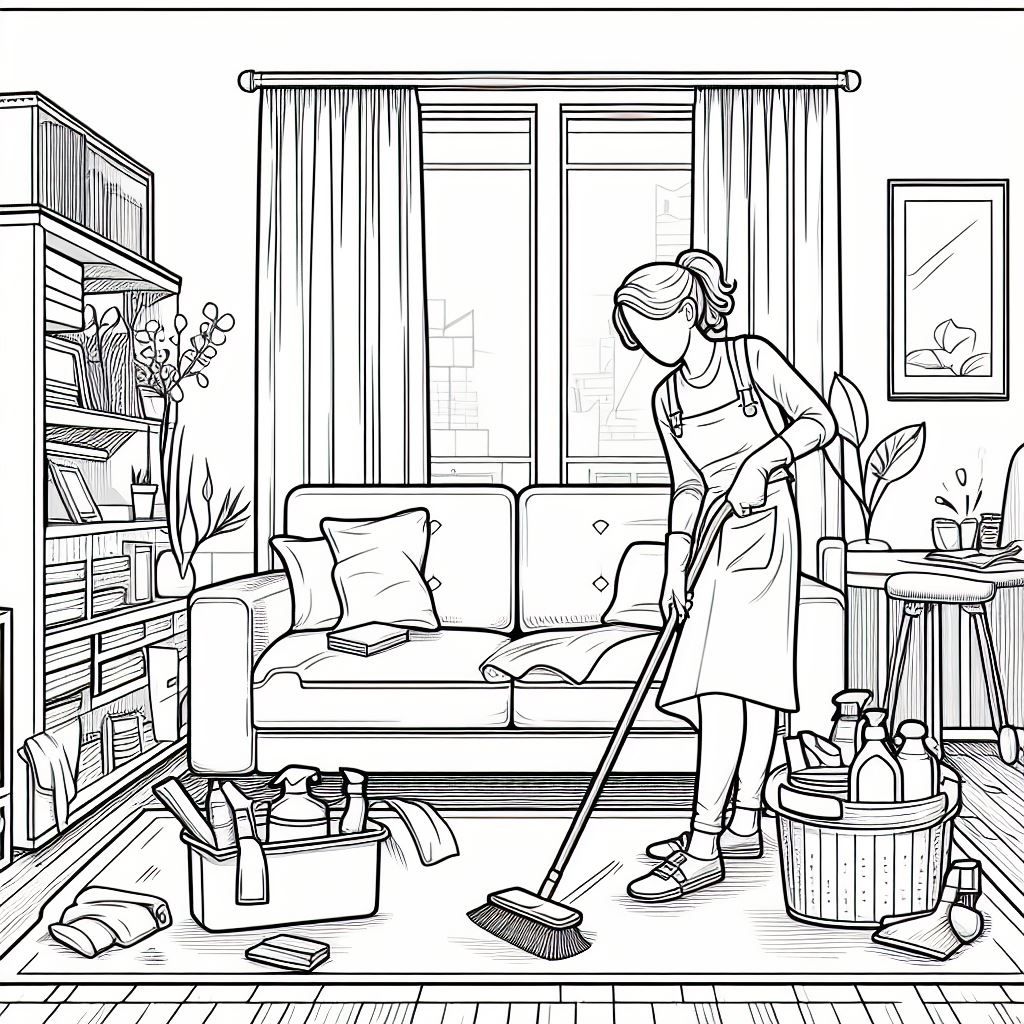 From £ 79
Our employees are provided with the most powerful equipment for professional cleaning
The professionals, who carry out the end of tenancy cleaning in Frog Island, are
completely trained and with a lot of practice
. Each and every one of them had their referrals from previous employers rigorously checked during the thorough hiring process and made a great impression so they could be employed by our company. Trustworthiness and reliability are not the only qualities that we look for in our cleaners – they are also real talents at their job, friendly, while being respectful and discreet, loyal, well-mannered, proactive, multitasking, accurate,
efficient and fully informed of various cleaning methods and techniques
. Our professional cleaners' training includes the handling the most advanced and eco-friendly cleaning products and devices.
They will always know what to do, so you and your landlord will be pleased with the results of the cleaning, since they have so much practice already in end of tenancy cleaning – so even if you don't provide them with a checklist of cleaning chores that you need to be dealt with everything will go smoothly. Our employees in Frog Island are vetted and insured. Each and every one of them speaks English fluently.
Do you want to learn what of the kitchen area of your estate is incorporated in our end of tenancy cleaning service in Frog Island? The end of tenancy cleaning tasks in the kitchen are given a great deal of skill and effort of our employees, because we We at End Of Tenancy know well that when it comes to end of tenancy cleaning, the kitchen and especially the the surfaces where you used to handle and prepare food need more time and effort than the other rooms. Our teams will thoroughly wipe down the kitchen doors, door-knobs, door-cases, the interior windows, window-sills and all kitchen appliances (toasters, kettles and so on). They will scrub and disinfect from inside and out the freezer, fridge, microwave, dishwashing machine and washing machine. The kitchen cooker and all its surrounding surfaces can get really dirty and so the employees of End Of Tenancy will not forget about cleaning the kitchen cooker thoroughly, along with the oven, hobs, fume extractor and the surrounding areas. The metal and stainless steel surfaces in the kitchen will be cleaned and buffed, all work surfaces, such as the worktop, will be wiped down by our cleaners, as well as the inside and out of all kitchen cabinets, drawers and cupboards. They will clean the kitchen sink, sink faucets and the soap dispenser, leaving it looking perfect and 100% free of mineral deposits and limescale. Our employees will also wash and dry the kitchen bin and vacuum the kitchen floor. Of course, our service is 100% tailored to suit your individual needs so if there are any extra items which you would like to be a part of the service, our cleaning teams will clean them too.
From £ 55
We have designed a flexible home and office removal service which will meet all your moving needs.
From £ 26
With many years of experience and various projects behind us, we could give you expert help.
From £ 55
Big or small, we can carry on any removal request of yours to the highest degree of satisfaction.
Do you fancy to know
what of the doorway and stairway area of your residence is incorporated in our end of tenancy cleaning service in Frog Island
? There is a simple answer to that question – your corridor and staircase will be cleaned and not a corner will be overlooked when our professionals perform an end of tenancy cleaning. The windows and window-sills in the area, as well as the interior and exterior doors, door-knobs, door frames, door-sills and the floor mouldings the chandeliers and light switches and fittings will be top to bottom cleaned, and all spider webs from the ceiling and the corners will be removed. Of course,
our end of tenancy cleaning service is 100% tailored to suit your needs
so in case that there are items in addition to the above which you want cleaned, our cleaning experts will clean them too. All refuse bins will be discharged of their contents and then cleaned by our cleaning teams, as an added value to the service. Another plus is that our end of tenancy cleaners in Frog Island work with the latest cleaning equipment.
End of tenancy cleaning is a service, especially suitable for people in Frog Island with kids, and with cats or dogs. The main cause is, of course, to keep them safe from harm. If you perform the end of tenancy cleaning by yourself, you will probably resort to more aggressive cleaning products to achieve the desired results – especially in the kitchen, the bathroom and the toilet. Certainly, these cleaning products contain strong chemicals which may affect the health of your family members. You can prevent the possible health risks for them by keeping them out of the premises, while you go through all the things that need to be cleaned, but even if you do that, it won't eliminate the danger for your own health and besides, you'll have to ask for a favour one of your relatives or friends or hire a person to look after them. If you are willing to take the risk and carry out the cleaning in their presence, they will surely get in your way and make the work that you are trying to do not entirely successful. This is why, the sensible solution in this case is our end of tenancy cleaning service. By turning to us you can stay positive that the end of tenancy cleaning is in safe hands, while you spend some quality time with your family.
From £ 15
Many years of experience, professional approach, flexible services and immaculate results.
From £ 89
Our company has a vast experience with end of tenancy office cleaning and its specifics are no secret.
From £ 76
We have a vast experience in contract cleaning and are always ready to provide you with a reliable service.
From £ 6
Our company provides safe, reliable and affordable services, such as sofa and upholstery cleaning.
From £ 23
Drapes and curtains need a special treatment, in order to be clean and to look their best.
From £ 18
Our windows cleaning service is flexible and fit to your needs. What is more, we offer the best prices!
From £ 59
Our experts are well familiar with every little peculiarity, secret or trick in the craft of oven cleaning.
From £ 22
With years and years of experience in cleaning mattresses, we know everything about them.
From £ 16
The advanced solutions which we use in our rug cleaning service never fail to provide the best results.
From £ 38
We know how to remove all allergens from your sofa, including dust mites, pollen, and all kinds of dirt.
From £ 76
Professional hard floor cleaning service from our specialists, available for various floor types.
From £ 89
Protect you from potential contamination by sanitizing homes, offices, or any other properties.
Do you wish to find out what of your office space (with all its work spaces, meeting spaces and support spaces) is
included in our end of tenancy cleaning service in Frog Island
?
The doors, door-cases, door-handles and door-sills, as well as all interior windows and their sills will bewiped by our professional cleaners. They will wipe away any cobwebs from the walls and ceilings of all premises. All light switches, lampshades, fittings and fixtures, as well as all baseboards will be of course wiped clean by our cleaning experts. The picture frames, coat and umbrella stands, reception and conference tables, cupboards, storage units, pedestals, drawers and compartments, cabinets, bookcases, shelves, the bureaux will be all cleaned. The office equipment, such as telephones, printers and fax machines, scanners, computers, paper shredders and so on, and the the top surface of the air conditioning indoor units will be covered too. Every piece of office furniture,required by our clients, like boards and computer and conference chairs, reception counters and reception sofas, and so on, will be cleaned as well by the outstanding employeesof End Of Tenancy. All waste-paper baskets in the office premises will be cleaned, the floors everywhere will be cleaned too. The kitchen area and the office toilets will get the proper treatment by the end of the tenancy cleaning service. Of course, our service is absolutely tailored to your needs so if there are other items which have to be taken care of, we will clean them too.